By Anita Palada – https://anitapaladabrand.com 
Travel journalist and wine enthusiast Anita Palada continues her investigation of the indigenous grapes of Croatia and finds how wines with unfamiliar names such as Dingač and Crljenak end up on the table of US President Joe Biden.
Dalmatian winegrowers are pouring their heart and soul into these magical drops because for them, wine is a gift from heaven; it's liquid hope and nectar of worldly knowledge. They know that nothing great in this world has ever been created without emotions, including the intoxicating wines of Dingač and Zinfandel!
Forefather of Primitivo and Zinfandel
The intense and lively Dalmatian nectar once left the imperial nursery garden of King Francis II and went out into the world. The soft, fine flavours of the ripe Crljenak Kaštelanski, fused with the flavours of dark berries, quickly won over those with fine palates. In the early 19th century, the vines were transported from the imperial fields in Split to Vienna and Trieste and onwards to the fertile Napa Valley in California.
There, Crljenak Kaštelanski continued to develop as California's Zinfandel and as Primitivo in Italy. Finally, after much wandering, the winemakers from Kaštela, such as those from the Krolo vineyard and winery, returned this variety home to continue growing it in its ancestral homeland, turning its ripe berries into a refined wine.
Its aroma is imbued with the finest tannins, unobtrusive and subtle, merely announcing their presence. A poet would proclaim that Crljenak Kaštelanski is a gift of heaven, tears of the earth, liquid hope and perhaps even a symbolic nectar of knowledge?
Croatian wines on the table of US President Joe Biden
The soft, smooth, layered and very complex Crljenak Kaštelanski wine found its place on the sumptuous table in the White House during the inauguration of the new American president Joe Biden. His guests enjoyed the fragrant tones of dark berries, liquorice and green pepper, as well as the intoxicating tannins of the Dingač wine from Pelješac, whose berries of the Plavac Mali variety grow on the geographically protected southern slopes of the Pelješac peninsula, close to the Postup terroir.
Dingač is a protected, autochthonous Croatian wine of a mature taste. It is richer and more corpulent than other wines, harmonious, full-bodied and pleasantly bitter. Another big fan of the wine was Robert Benmosche, a wealthy American businessman and advisor to Barrack Obama. "I'm in my vineyard on Pelješac, I'll be there as soon as I finish picking my grapes," Benmosche once replied when Obama phoned him, asking him to help him with a corporation that had stumbled.
Benmosche was a lover of Pelješac and its wines, which is why he planted his own zinfandel vineyard in Viganj, and another one with the Plavac Mali variety on the slopes of the Dingač terroir. He successfully continued the path of Francis II, spreading the flavours of Zinfandel and Dingač around the world. Thanks to his passion, the wine is also toasted with at the table of US President Biden today.
Dingač – the best kept world-famous wine secret
Anto Palihnić is considered the best Pelješac winemaker and is the founder of the Pelješac Winegrowers' Association. According to him: "These wines are drunk not only in America but all over the world, at the most prestigious events and places, at Queen Elizabeth's court, in the Papal Palace in the Vatican and Dingač is the favourite wine of British Prime Minister Boris Johnson."
Now, you must wonder why Dingač is such an excellent wine?
The yield of one vine must not exceed half a kilo of grapes. It attains this concentration because of the vineyard's triple insolation of sea, stone and sun. The ideal grape sugar content for Dingač is 21-23%, and in Palihnić's vineyard it reaches up to 25%, which ultimately means 17% alcohol. "Seeing the gradation, I was thrilled. I couldn't believe it! For comparison, Prosecco as a dessert wine has 18% alcohol," Anto expertly explains.
When fully ripe, at the time of the harvest, the grapes contain up to 30% of dried wine berries. These berries embody rare essences that give the wine a special quality. Thus, the combination of triple insolation of sea, stone and sun, the extract obtained from dried fruits, the low yield of grapes per vine, and the high sugar content in the grapes are crucial for obtaining high-quality wine. Few people in Croatia – and even the world – can achieve such a harmonic ratio, but due to the geographical position and the knowledge of Pelješac winemakers, Dingač has become a world-famous and globally recognized wine.
Quality starts in the vineyard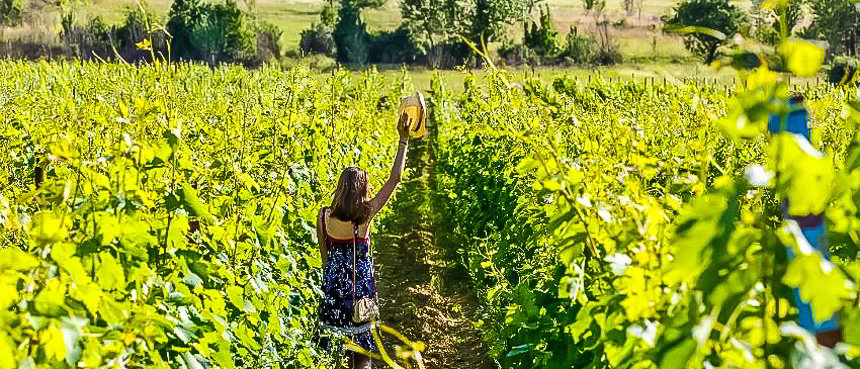 "It depends on high-quality grapes, not on the wine production itself. Each winegrower must love his or her vines, achieve coexistence and develop mutual respect; say Good Morning and Good Night to the vineyard, nurture it, make sure the grapes are never obscured from the sun, prune the vines and be careful to protect the vineyard from natural disasters and diseases and it will return hundredfold," says Anto.
Anto will go down in history of Croatian winemaking as one of the modern initiators of wine production on Pelješac. His business grew out of a modest traditional production started by his great-grandfather. He inherited only 15.000 vines from his father, and today 100.000 vines of the Plavac Mali variety grow in his vineyards. Apart from the cooperative harvest, each year he makes, stores and sells 800.000 bottles of wine in his winery.
The vineyard is a passion, not a job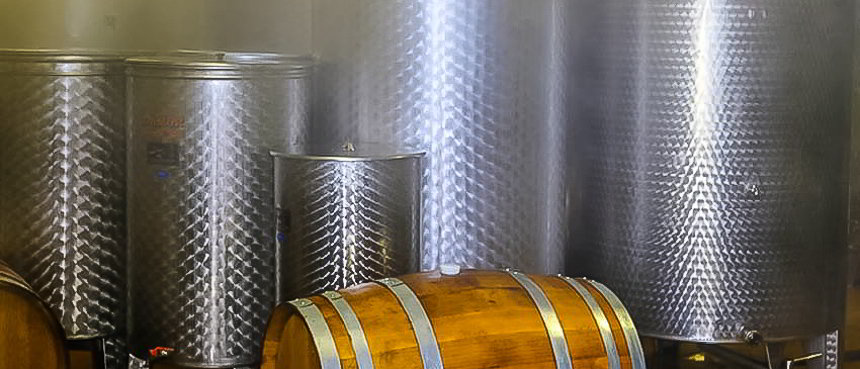 "I don't think of my vineyards as work. Actually, I don't have a day of work experience in my life," says Anto laughingly: "Those small berries that ripen on the vine and the wine I make from them give me a special pleasure. I simply surrender myself to that love. When I see how my vineyards give back abundantly every year, I am driven by the will, patience, perseverance and desire to give them even more. I do not mix the Plavac variety with other varieties, as I believe it is the best variety that God endowed us with. It would be a pity to spoil that natural harmony."
Anto's wine was declared a quality champion four times in six years. His colleagues are sometimes resentful, but Anto always says, jokingly: "I can't help it, you either know how to do it or you don't!" Mato Violić Matuško, one of the most famous Pelješac winegrowers from Potomje, shares Anto's opinion.
Champagne – a drink of pleasure and passion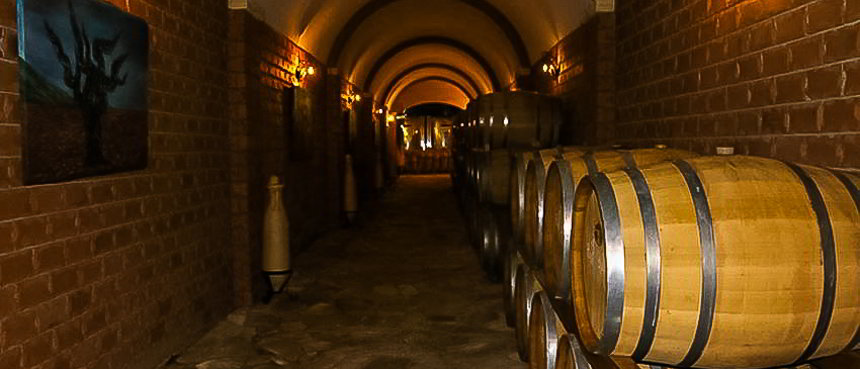 "Thank God we get to live in paradise on Earth and enjoy the benefits of this region. He gave us a mild climate, quality raw material and hardworking hands, and thus the opportunity to produce not only top-quality wine, but champagne as well!" Mato beams.
According to him, champagne is a drink of joyful moments. People drink it not for the sake of drinking, but to indulge in passion and sensuality and to enjoy the mischievous play of the bubbles. Plavac Mali ripens in vineyards planted on steep, skeletal slopes of Dingač and Postup terroirs, which are difficult to access because on the one side they plunge to the rugged seashore, and on the other they climb towards the bare, stony hill peaks. Here, the sun's rays are the strongest, bouncing off the stone and the sea and giving the vineyards plenty of light and warmth, which result in a wealth of flavours that have become famous – and rightfully so – all across the globe.
Dalmatian winemakers are constantly driven by curiosity. That curiosity is especially tangible following the harvest, when they await the encounter with young wine and its seductive flavours that entice and provoke the palate. Neither Francis II, nor Benmosche, nor Biden could resist these flavours, admiring the vivid red colour of the wine, its thick texture and the flavours that permeate the body after each sip.
Dalmatians are strange people, deeply and endlessly emotional, although one would be hard-pressed to guess that! They are pouring their heart and soul into these magical drops because for them wine is a gift from heaven, liquid hope and nectar of worldly knowledge. They are fully aware that nothing great in this world has ever been created without emotions, including the intoxicating wines of Dingač and Zinfandel!
About Anita Palada
Anita Palada is a journalist from Croatia,  specialized in travel and tourism. She writes the most about her country Croatia, especially about different picturesque places along the Adriatic coast. But not only from Croatia!
She also travels, explores, and talks with people worldwide to convey exciting stories about interesting destinations, heritage hotels, good restaurants, traditional food, and tasty wines.
Read more on https://anitapaladabrand.com
More info
Learn more