With more than 3.200 hectares, or 7.900 acres, is Châteauneuf-du-Pape by far the largest, most famous and distinguished appellation in Rhône.
In the year 121 b.C., the region acted as the stage in the crucial battle between the Romans and the Celts. In 1157 the Knights Templar settled in the area and baptized it "Castrum Novum". It was another religious branch though, that led to the fame, the region benefits from to this date. The popes.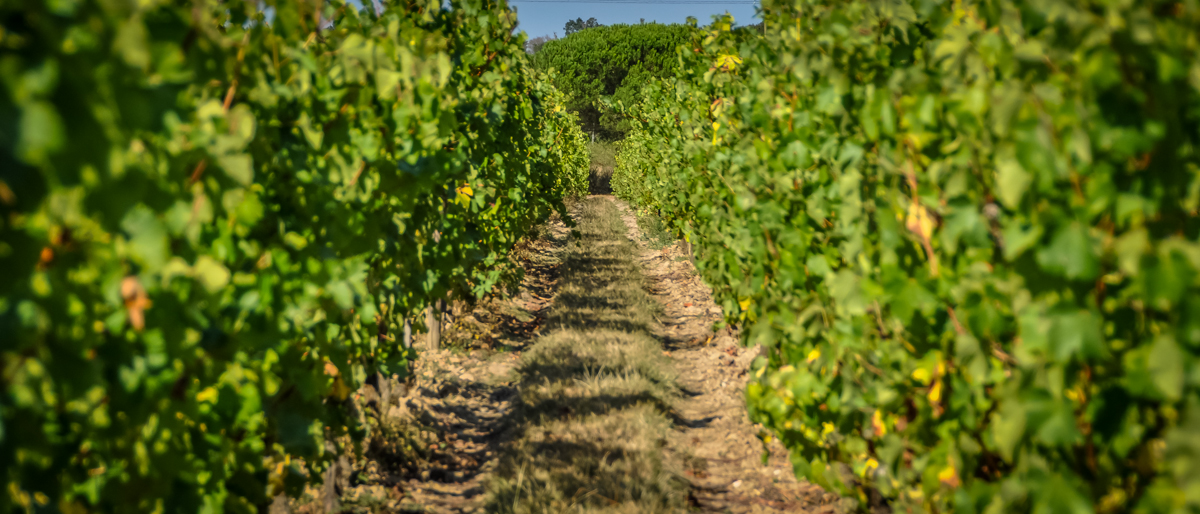 When Pope Clement V relocated to Avignon from Rome back in 1308, he initially favoured reds from Burgundy. But because of his – and later Pope's – interest in viticulture, the quality of the local wines began to improve, and it was not long until he preferred wines from the "vineyards of the north" meaning Châteauneuf north of Avignon.
Châteauneuf-du-Pape is a unique terroir. The rock with its clayey soils can be spotted from a long distance. The village, that spreads picturesque on the slope, is surrounded by a flat countryside, covered with big, red rocks, remains from the Rhône glacier. The area is divided between only 5 municipalities (Châteauneuf, Orange, Courthezon, Bedarrides and Sorgues), and is dominated by red grape, as opposed to the northerly Burgundy, which produces both white and red wine.
The stones become burning hot during the day and at night they release their heat, which makes the wines more generous. The dirt is a blend of sand and clay, and as the wine domains cover different types of soil, there is a huge variety in terroir. The wines from the different terroirs are often mixed together, to add balance to the wine and by doing so, reducing the risks associated with maturing.
The typical red Châteauneuf-du-Pape is very dark and powerful and typically consists of Grenache, Syrah, Mourvèdre and Cinsault. These proportions are the most representative for the reds of Châteauneuf-du-Pape, but it's actually allowed to use up to thirteen different grape varieties in making the Châteauneuf-du-Pape.
This wide choice gives birth to some very interesting wines – a microcosmos of red wines.
If you want to learn more about French wines, check out #vendages – our day as grape pickers at the wine harvest, a Crash Course in Burgundian wine, an introduction to the crisp bubbles of Alsace or our walk through the warm vineyards and cool cellars of Saumur.
If you want to discover this full-bodied wine in its natural habitat, we strongly recommend a visit to the Rhône region in Provence – there are enough wonderful sights here to spend a lifetime exploring.
General info:
Learn more