Porto is – well deserved – being named as one of the hottest cities in Europe to visit. And with good reason! This trendy city has great architecture, cool cocktail bars, lots of charm, a long history and excellent shopping. Oh yeah: and Port Wine too! But where to go? What to see? Where is the Port Wine Area? And is it worth going shopping in Porto? Your questions will be answered in this Porto City Guide. With a map in the end of the article.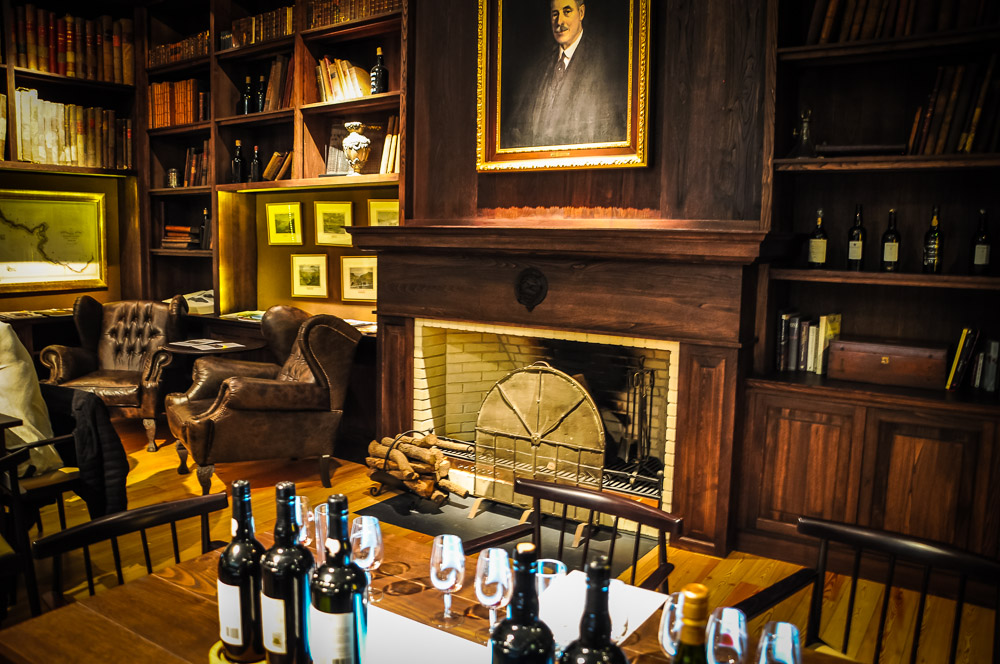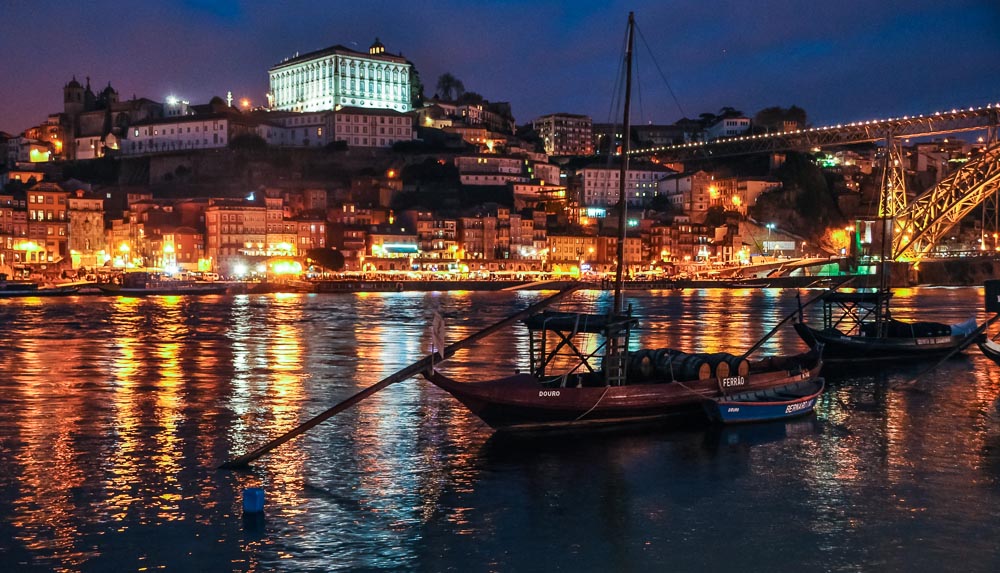 Budget airlines have made this overlooked gem very popular among weekend tourists, as it's actually quite easy to navigate and take in the most important sites in no time. But let's save you some valuable time. I bet you would rather use the time stretching your legs in a café sipping a PortoTonic than killing your feet walking in vain.
Let's quickly introduce the areas:
Tourist areas
The main tourist area is the Ribeira down at the Douro river. It's the tourist epicentre of the UNESCO World Heritage Historic centre of Porto. If you're looking for an authentic experience or an undiscovered restaurant, look elsewhere. However, the area is charming, full of life around the clock and is one of the best places to enjoy the sun and watch to world go by.
Of course, a Cathedral is always a no-miss in a historical city such as Porto. When you add the Episcopal Palace and the Tourist Office to the equation, this result is, that this area should be one of the first you visit.
Rua das Flores connects the Ribeira tourist area with the hip bar and nightlife area of Cedofeita and is filled with cafés, shops and sights. Between the Ribeira and Rua das Flores you'll find the extraordinary Palacio Bolsa – the former Exchange – with an eclectic interior architecture.
On Rua das Flores no 8-12 is ViniPortugal's Porto Tasting Room – a really good place to start if you're at all curious about wines in general and Port Wine in particular. You can either sample 28 different wines using their dispensing machines, or join them in a Thematic tasting, starting at 10€. A great place to find out, if you want to dive deeper into the world of Port Wine on the other side of the river.
Port Wine area
Fun fact is, that the Port Wine producers are actually not located in Porto – they're based in Vila Nova de Gaia on the other side of the Douro river. Here, you can choose a Tour of the Cellars and Port Wine tasting between a wide range of producers. Everyone have their own favourite.
We can recommend Graham's Lodge which also has a wonderful restaurant with amazing views to the river and Porto. It's quite a hike though, so if you're not up to burn some calories, settle for Sandeman or one of the others at the riverside. A tour and decent tasting will cost from 20€ and up, if you want to try at least 5 different Ports. The higher the price the better the Ports. They're not trying to rip you off – there's a price difference whether the port has aged 10 or 40 years. You have rental costs too, yeah?
When you've done your tasting and found your favourite Port, you can buy it in the shop – or take a set back home and do a Port Wine Tasting with your friends! And even though all the Port Wine fun is on this side of the river, don't forget ViniPortugal's Porto Tasting Room on Rua das Flores 8-12 if you want to try other wines.
Shopping areas
If you want to bring home with you more than a bottle of Port, you've come to the right place! If all my clothes and shoes were stolen or went up in smoke (I might consider that now), I would go to Porto to restock my wardrobe. They have the same High Street fashions brands as everywhere else on Rua Santa Catarina – the main pedestrianised shopping street – but there are lots of other areas, where you can make a bargain or purchase something special no-one has back home.
When you're done browsing Santa Catarina for the same stuff you probably have back home, head to Mercado do Bolhão. It may have lost some of its authentic charm after the recent renovation, but it's still a good place to go to find souvenirs, vegetables, fish and everything in between.
The area around the Clerigos Tower (you can use the baroque tower as a point of orientation when strolling the streets) features a mix of more expensive brands and quirky shops, like Fernandes, Mattos & Ca where you can buy Portuguese products. And visit the unique Art Nouveau bookshop Livraria Lello, that looks like something from a Harry Potter movie (check out our Guide to Art Nouveau in Porto, if you're into Art Nouveau architecture).
Rua de Cedofeita is another pedestrianised shopping street, but this one is characterised by lesser-known brands and you're more likely to find a bargain here, than at Rua Santa Catarina. The street is not that long, and from here, you can enter another shopping experience by walking into Travessa Cedofeita and Rua de Conceicao, where you have trendy vintage stores, old comic book shops, a wooden bike store and boutique fashion shops. This is the area to visit, if you want to find some peculiar, unique or extraordinary. But hurry and check them out. They might not be there tomorrow!
Restaurants, Bars and Nightlife
We end our guide with a recommendation to explore the area between the Clerigos tower and Aliados avenue to find cheaper and trendier restaurants than by the Ribeira. Especially around Galeria de Paris you'll find cool cocktail bars and quirky cafés lie side by side. You'll not get very far if you start pubcrawling in this lively area, that really comes to life after 21.00.
Try the 7€ brunch at Galeria de Paris with the museum-like interior, a mojito at the cool Baixa bar and a 5€ Caipirinha at Era uma vez en Paris, where it feels to be inside a Twin Peaks movie. In a good way!!
Want to check out more beautiful pics of Porto and some beautiful places nearby? Take a look through our Portugal in Pictures feature. If you want to discover more of Porto, you might like this article about its surprising amount of Art Nouveau architecture or the different shades of blue in its Azulejos.
Learn more