By Casita – Student accommodation
As famous as it is, Manchester still holds a few hidden gems up its sleeve. The city of Manchester is known for being a historic, architectural, cultural, and artistic powerhouse in the United Kingdom. It is home to plenty of fun attractions, unique landmarks, and tourist-favourite destinations.
Manchester is a city for all, whatever your interests may be, there is definitely something for you there. Just in case you've covered all your basics and seen all the trendy spots in the city, here are 5 unique attractions in Manchester that you should check out next!
The Washhouse
This is one of the most unique and underrated places to visit while in the great city of Manchester. This spot could easily be dismissed as a regularly humble laundromat, but what it hides inside, is a lot more fun!
To access the fun hidden within the seemingly mundane laundromat, you need to call ahead and book a washing machine. You might be wondering why, well, the answer is equal parts simple and fun! Behind the normal facade lies a hidden bar. Inside, you'll find a mysterious phone and one washing machine that's more door-like than it is machine-like.
Once you get there, hit the button on that mystery phone, and let the voice on the other end know you're here to do a load. The rest is part of the fun adventure ahead!
Godlee Observatory
Back in 1902, the Godlee Observatory was donated to the University of Manchester by Cotton Baron, Francis Godlee in the early 20th century. Despite being made of merely wood and papier-mâché, the observatory has continued to live and thrive through weather, war, and neglect.
This little piece of history is a historic legacy perched atop the gothic buildings adorning the University of Manchester's campus. The dome is made of papier-mâché and has a reflective telescope for visitors to stargaze. It is definitely a must-visit little piece of Manchester heritage!
The Godlee Observatory might be small, but it sure is mighty! This small structure aided in the American moon landing and was able to send the astronauts a message warning them about a potentially dangerous crater. The astronauts even sent a message back saying that they were aware of the formation.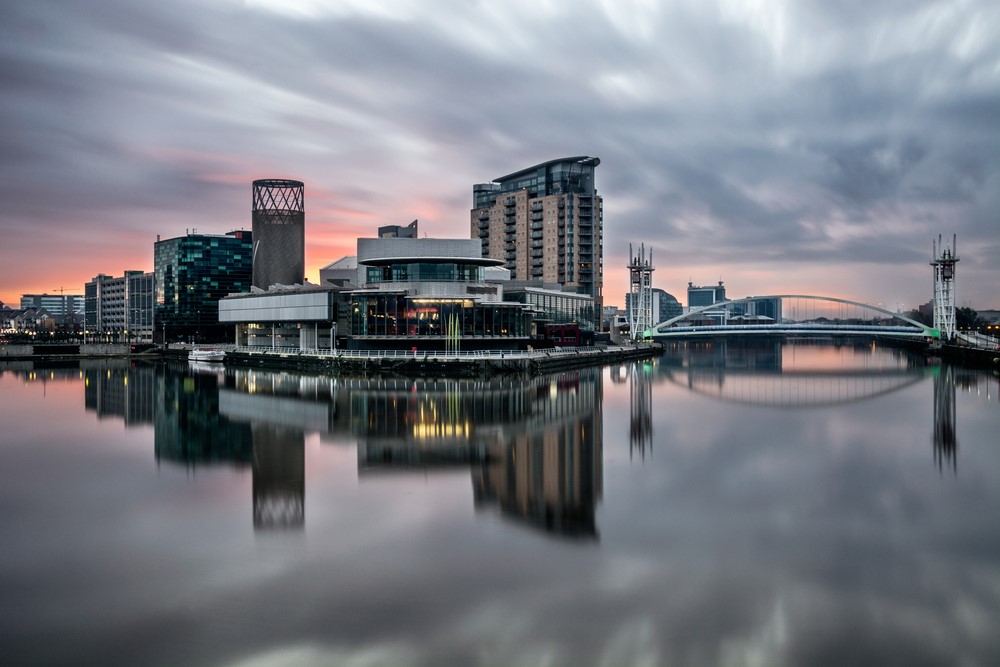 Fletcher Moss Park and Botanical Garden
Covering around 90 acres of land, this unique attraction in Manchester is home to some of the rarest trees as well as interesting wildlife. Some of the most notable creatures that you can spot in the park include returning swallows, willow warblers, sand martins, and even ring-necked parakeets.
The area also includes the Stenner Woods Nature Reserve and has some sports facilities along with a café where you can grab a bite or a coffee among the animals and greenery. Admission to this attraction is free and it's open during daylight hours, be sure to pay the animals there a visit!
The Crystal Maze
As one of the beloved TV shows from the 90s, The Crystal Maze now has its own personalised interactive experience; fans of the show get to take part in it now, what a concept! This is a little adventure you can embark on with friends and family to try and outsmart the maze by solving puzzles as well as mental and physical challenges.
The Crystal Maze is made up of Medieval, Aztec, Futuristic, and Industrial zones from which you have to collect crystals and win the race against time. This is a must-try experience when in the city, how many people get to say they took part in their favourite TV show and maybe even won? Not many, but you can be one!
Sifters Record Shop
If you're a fan of the band Oasis, you've probably heard of Sifters from the reference they made to the shop and the owner in their hit song "Shakermaker". The band has garnered the store a lot of attention and positive reviews, thus bringing in visitors from all over Manchester, and even the world!
The shop has been around since the early 80s and continues to be around today, with its popularity reaching its peak during the mid-90s after the release of Oasis's first album "Definitely Maybe". Howard, now known as Mr Sifter, opened the store with only 700 of his own LPs and helped it grow to the destination it is today. So, if you're ever in Manchester, be sure to stop by this store and pick up some cool and vintage records!
There are plenty of other fun and unique attractions as well as activities you can get up to while in Manchester. The city has made learning about it and roaming its ground an interactive and fun experience; you can explore the city through bus tours, musical boat tours, street art tours, food tours, and even a scavenger hunt! Manchester never fails to amaze locals and visitors alike, so be sure to uncover this city's hidden gems and give it the credit it deserves during your stay!
More info