Madrid is one of the best cities to visit museums. They are literally packed with centuries of art, history and science. And while it might be worth to pay the entrance fee – if your schedule is packed and you have no time to stand in lines – there are lots of free options. Here is our take on the best.
And we've also compiled a nifty calendar for you, so you can check out what's worth checking out for free today!

Click here to open the whole calendar in a new window.
Best Free Museums of Madrid
Obviously, I can't tell you what the best museums are, because even though we are created equal, we are not created the same. What I CAN tell you about, though, is what I found to be worthwhile excursions in a busy schedule.
Sadly, many only visit Madrid for a prolonged weekend, and if you try to pack everything there is to see into such a tight schedule, you're going to end up with a headache. Of course, this can be said of all larger cities, but Madrid IS the THIRD largest city in the EU and has a mind-boggling array of choices. Better to take a few more days to visit – and just think about the money you save, when you then have the time to visit these museums FOR FREE!!
Thyssen-Bornemisza Museum
I personally consider this the best museum in Madrid. Not only is it located in a beautiful palace on Paseo del Prado, its collection is displayed both chronological and thematically, making it easy to navigate and dive into your favourite period. The paintings range from Italian Primitives from 14th Century to Modern Pop Art plus a few sculptures.
Look Rembrandt in the eye, marvel at the softness Caravaggio conveys in his works and be entertained by the playful Roy Lichtenstein. You can visit the museum for free every Monday from 12:00 to 16:00.
Museum of the History of Madrid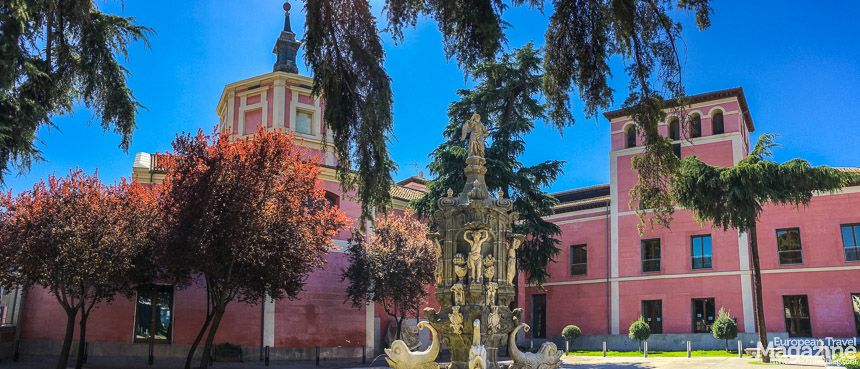 Not only does this museum provide fascinating insights to the history of Madrid, it also shelters one of the most beautiful gardens in the city. To sit under the shadow of the trees, listening to the trickle of the fountain was a balm for the soul after a day of urban noise.
Especially interesting was the map room, where you can see how Madrid has developed over time.  It's open for free every day except Monday from 10:00 to 20:00, However in summer only to 19:00.
Reina Sofía Museum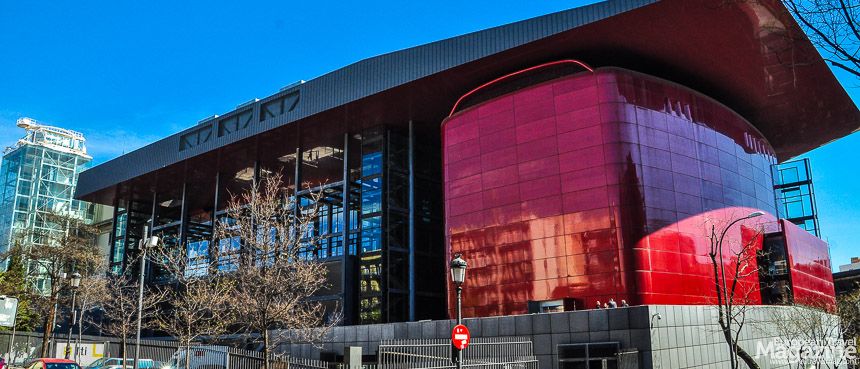 This museum is huuuge! Its main venue is the Sabatina Building (the classical, white) and Nouvel Building (the modern, colourful) and you won't be able to do them both during weekdays in the short time the entry is free, considering that you have to stand in line for about half an hour. We recommend to either visit them on two occasions (and that will keep you from overloading on art as well!) or pay the ticket fee to stroll around the whole day.
The collection features more than 22.400 items, mainly contemporary art. Its centerpiece is Guernica (1937), by Pablo Picasso. You have free entry Monday plus Wednesday to Saturday in the evening from 19:00 to 21:00 as well as Sunday from 13:30 to 19:00.
National Archaeological Museum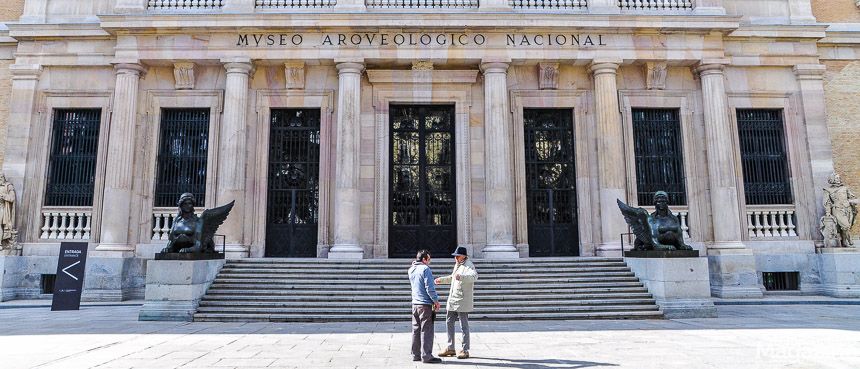 This museum is historic as well, as it dates back to 1867 when Queen Isabella II founded it, following the European trend of establishing great national museums to exhibit the evidence of each nation's history.
The refurbished, airy rooms are a delight to stroll around, the exhibitions are aesthetical and not limited to Spain or its former colonies. The result is a delightful, enlightening museum you want to visit again and again. And you can do so for free every Saturday afternoon and Sunday mornings.
Prado
The mothership of museums. There's no getting around this institution amongst museums. What Louvre is to Paris and the Uffizis are to Florence, so is Prado to Madrid. And here, you can visit for free every day for the last couple of hours.
You may also like to read about:
Its collections are impressive; containing masterpieces from El Greco, Caravaggio, Bosh, Dürer, Velazquez, Titian, Rubens, Goya and many many others. The museum celebrated its bicentennial in 2019 and the atmosphere of grandeur is palpable.
Museum of Romanticism
Like walking inside a jewellery box. Quaint, cute and lavish. Those are the features that define this testament to the romantic period. The museum is located in a 18th century palace, built for a marquis and later inhabited by counts. Everything is luxurious, sumptuous and extravagant and your eyes will feast upon the many details, if you're into this sort of historic museum.
They've certainly captured the romantic spirit in this museum, and you have the opportunity to get caught in this time warp for free every Saturday afternoon from 14:00 to closing time and Sunday from 10:00 to 15:00.
Royal Palace of Madrid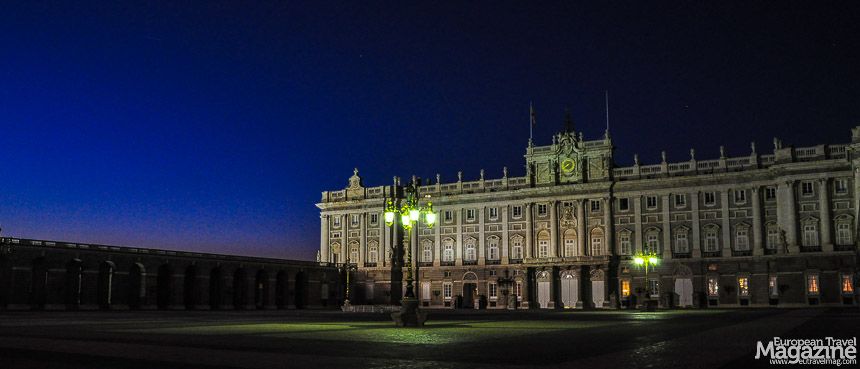 France has Versailles, Italy has the Royal Palace of Caserta and Spain has its Royal Palace of Madrid.
Here, the extravagance has no limits, whether it's in the detail of the marble floor mosaics, the lavishly decorated rooms or the sheer size of this grand palace. It's mind-boggling and if you're trying to take it all in during the two hours of free entry from Monday to Thursday the last two hours before closing time, your brain is going to boil over!
It would be much more agreeable to mind and matter to spend the 10€ on entry, which will allow you to take in the palace at your own pace. Alternatively, visit it two times for free, focus on different rooms and take it slow. That's a great stroll to work up a pre-dinner appetite as well!
Real Academia de Bellas Artes de San Fernando
Opening its doors for visitors every Wednesday for free, the Royal Academy has opened its doors for artists from its foundation back in 1744. Francisco Goya was once one of the academy's directors and among some of its pupils were Salvador Dalí and Pablo Picasso. Today, the academy functions as the headquarters of Madrid's Academy of Art.
The Academy Museum preserves an exceptional heritage consisting of more than 1.400 paintings, 1.300 sculptures and 15.000 drawings, as well as prints, furniture, silverware and silverware, porcelain and other decorative arts. For me, the highlight was the only painting of Arcimboldo in Spain: Spring.
National Library Museum
Yes, I have a weak spot for libraries. And such a fine institution and epic piece of architecture MUST be included in my list of Magical places in Madrid to Visit for Free. One of its rooms is dedicated to Cervantes and Don Quixote and when I visited, an exhibition – coinciding with the 500th anniversary of the death of the Italian artist in May 1519 – showcased Da Vincis Codex Madrid, two manuscripts that include drawings, maps and scientific writings as well as personal notes Da Vinci wrote.
The library and museum is open for free for visitors Monday to Saturday from 10:00 to 20:00 and Sunday from 10:00 to 14:00. Not only can you visit the museum for free, you can also sign up for a free, guided tour at their website.
More info
Learn more