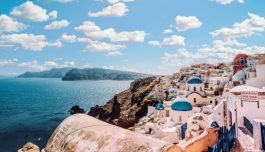 Greece is renowned for its stunning landscapes, beautiful beaches and historic ruins. No wonder that this country is a sought-after destination by most European holidaymakers looking for an adventure in the Mediterranean.
But with so many things to see, and often too little time to do so, it can be overwhelming for a first-time traveller.
Here are some tips to make it an unforgettable holiday.