Perched atop of a rocky spur on the edge of Les Alpilles mountain range in central Provence, crowned with a castle ruin, overlooking the plains to the south, rests another Pearl of Provence: Les Baux-de-Provence. This medieval village is both home to a fortress in stone, and the art exhibition Carrières de Lumières inside the stone. Curious what is the best to see in Les Baux-de-Provence, one of the"Plus Beaux Villages de France"? Here's our recommendation: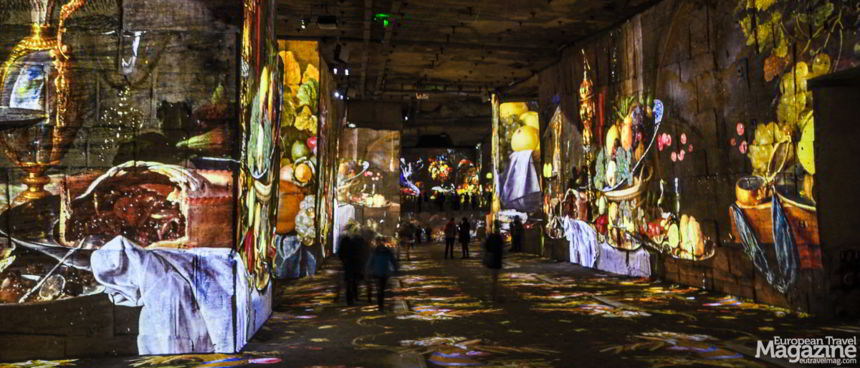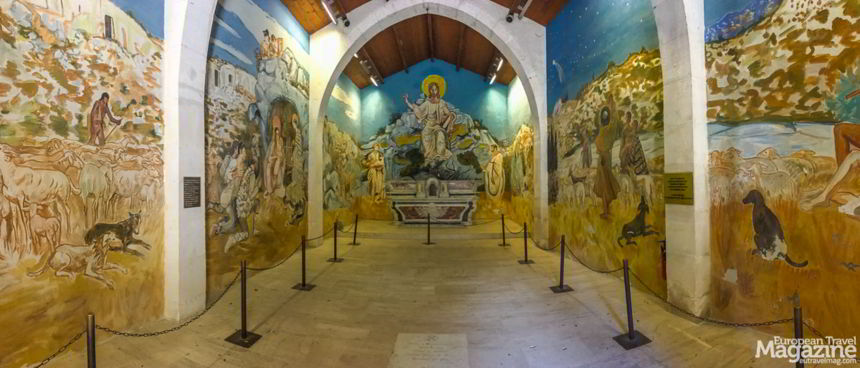 Medieval village
While the area has been a popular vantage point and settlement from 6.000 BC., the village you encounter today is a classic medieval, provençal village held together by grey stone and solid rock. To the north, the low mountain range Les Alpilles provides a stunning backdrop, spectacular nature park and protection from the fierce Mistral, the northern wind that blows so fierce, it drives people crazy.
To the south, the flat plain that makes up the Camargue, affords amazing views from the viewpoint of the village – the medieval castle ruin that crowns the rock and makes it blend naturally with the surrounding rocks. So much, that it's actually difficult to point out the village as you approach, as it is so naturally camouflaged.
Less than 20 people inhabit this miniature village and they probably all service the 1.5 million tourists, that come every year to stroll around this "Plus Beaux Villages de France". And the ambiance is extremely cosy; small souvenir shops sell the standard provençal trinkets, lavenders and soaps while a 2-star Michelin restaurants as well as moderately priced cafeterias and snack bars satiate your physical cravings. Your cultural cravings are gratified in some of the many small museums, lovely churches and art galleries. The grandest of all being the..
Carrières de Lumières
..the most astonishing multimedia art show we have ever witnessed, unique in the world and an unforgettable experience! That's quite a presentation, right?
The show takes place inside an old stone quarry at the foot of the village. You push the door open, pull the curtain to the side and enter a dark hall. Images start appearing at the massive walls and the stone floor, while the theme from Carmina Burana blows you away.
The mystical works of Hieronymus Bosch, Giuseppe Arcimboldo and the Bruegels come alive on the walls, and you feel like walking inside the paintings of these Renaissance masters. The music ranges from classical to Led Zeppelin's Stairway to Heaven and you have goose pimples the whole two hours you are here. A definite no-miss if you're in Provence!
Les Baux-de-Provence is the only "Plus Beaux Villages de France" in the Bouches-du-Rhône region, but the nearby moviestar of Gordes and ochre village of Roussillon are two Pearls of Provence, that we can recommend to visit. Check out our separate articles about them to fancy a look.
More info:
Learn more