Many travellers to Europe these last couple of weeks have experienced the stressful task of getting home during the Coronavirus pandemic. While being concerned if you or your fellow traveller is infected, one is naturally anxious about the well-being of the loved ones at home. Put on top of that a situation where flights are cancelled, travel restricted yet people are asked to travel back home.
This is one of those stories, where a tour of Ireland turned into search for an escape. And where bureaucracy almost won over common sense. Follow US-based Saul Schwartz as he tries to get back home while giving advice about things to do differently in future times of travel.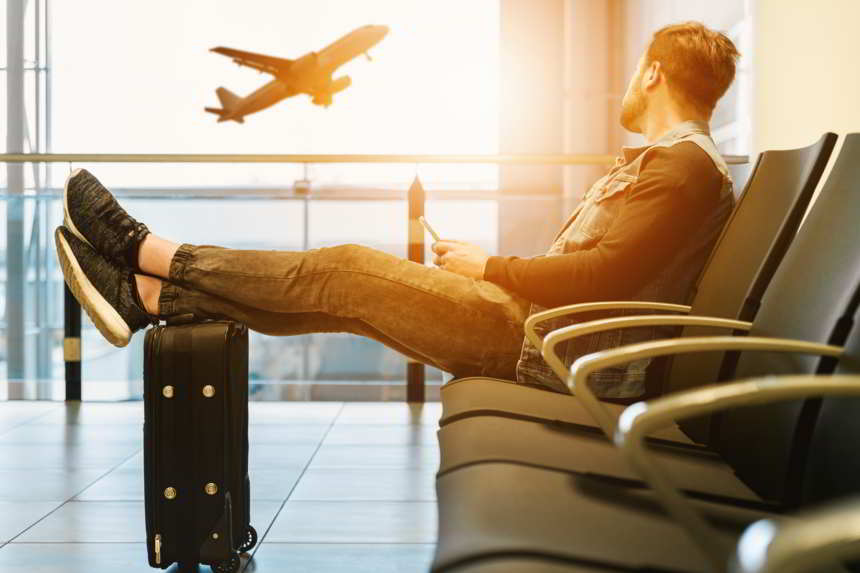 By Saul Schwartz
In the middle of the night, while sleeping in the Trident Hotel, in Kinsale, Ireland, my wife Fern and I received a scary phone call. It was about 1:30 a.m. on Thursday, March 12, 2020, and we were told that as a result of the coronavirus travel ban, we had to be out of Ireland by midnight on Friday, March 13, 2020. Since we were traveling with four other relatives, we discussed the ban with them and that we were going to terminate our trip two days before its scheduled end so that we could return home to Washington, D.C. before the travel ban kicked in.
Lesson #1: Make sure your travel company has an emergency 24/7 contact number
Unfortunately, our travel company did not have either an emergency phone number or a 24/7 phone number. Additionally, the company did not have a website link, through a chat or otherwise, where we could contact them that evening. We had to make our plans independent of any discussion with the travel company.
We were able to meet during the late- night hours with the travel company's tour guide. She also did not have any way to contact the travel company at that time. The tour guide told us that she was an independent contractor. Since she did not work directly for the tour company, she had no alternative way to contract the company until they opened for business the next day (on Colorado time).
Lesson #2: Do not rely on the advice of your tour guide!
When we told our tour guide about the travel ban, she suggested that we immediately go on- line and book an early flight to Heathrow Airport in London. Based on her advice, at a substantial additional expense, we booked tickets from Cork, Ireland, to Heathrow in the United Kingdom for the next morning. We did not get any more sleep that night. Rather, we packed up our clothes, showered and prepared to terminate our Ireland trip early. Bright and early, at a pretty hefty fee, we travelled in two taxis to the small airport in Cork to board our Aer Lingis flights. Normally Aer Lingis is a budget air carrier, but our last-minute tickets from Cork to Heathrow cost about $250 per person.
Our tour guide's advice came back to haunt as at Heathrow. While well-meaning, she totally told us the wrong actions to take.
Lesson #3: If your tickets are booked through a travel company, you cannot change them yourselves
Our stress level increased as everything then went wrong when we arrived at Heathrow in the early morning. The airport was pretty quiet. Our tickets from Heathrow to Washington Dulles were on British Airlines. The British Airlines representatives were very cordial as they informed us that as individuals, we could not rebook our flights from Heathrow to Washington Dulles, even though they were aware of the travel ban. Rather, the BA reps told us that only the travel company could do the rebooking. At that time, the travel company was still not open. We stewed with frustration as we waited for the time when the travel company would be available for a discussion.
During the morning hours in London, we had several additional discussions with British Airways staff. They also informed us that we should not have flown from Cork to London, since our original tickets were from Dublin to Heathrow. Our anxiety level increased even more when they stated that our new travel plans had essentially voided our original tickets. We then investigated whether we should travel on to Dublin and then back to Heathrow the next day. Checking out travel options to Dublin provided unsuccessful, as all flights were booked. Although we investigated other ways to get back to Washington, D.C. at either Baltimore Washington International Airport or Washington Reagan National Airport, no flights were available for us prior to the travel ban time deadline.
Lesson #4: Keep calm and be persistent!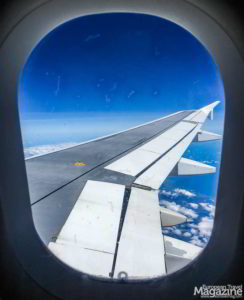 Eventually we reached the travel company by phone. After being on hold for long periods of time, the company's representatives were of no help whatsoever. We explained to the travel company that they were responsible for changing our tickets, but they were unsuccessful in doing so.
My wife Fern then met with British Airways executives who were congregated together within the international terminal. One of the kind executives named Beatrice was magically able to book the six of us on a flight back to Heathrow for the next day, Friday March 13. When the boarding passes were printed out, the six of us shed tears of joy! Yeah Beatrice!
Next, we booked one night at a Hilton Hotel in London. The three rooms were additional expenses for us as well. Fern and I had previously stayed at this Hilton and we knew it was a very nice hotel. We took the tube to the Edgeware station. By that time, we were mentally burned out and just hung out around the hotel, eating, drinking and relaxing. We made a brief stop in the Marks and Spencer department store on Edgeware Road before getting some sleep after a day that was emotionally exhausting for us.
Lesson #5: Be aware of travel insurance limitations
Friday the thirteenth was lucky for us, as we did arrive home before the travel ban kicked in. We hired a van to take us to Heathrow. We did not want to haul our luggage on the tube that morning.
In the meantime, we learned that the travel ban may not have applied to flights out of Ireland and the United Kingdom, so we second-guessed our decision to make a hasty exit out of Ireland before midnight on the thirteenth. Nevertheless, we were very glad to land on U.S. soil. With our global entry passes, our arrival process into Dulles went very smoothly. Other travellers on our flight from Heathrow shared similar stories about their quick exit from various parts of Europe.
After the trip, we wondered if we would have done better if we had travel insurance. After checking with several travel insurance companies, we found out that they would not have covered the additional expenses that we incurred or the expenses lost for the cancelled part of our trip based on the travel ban or the virus. Rather, they only cover such expenses if one of us had a health issue requiring us to change our plans.
Fern and I normally love to travel. Looking back, we consider this 48 -hour travel period to be one of the most stressful times together. We were happy to be home. Now we are unsure when we will be able to travel again. We hope to go back to Ireland to see the areas that we never visited due to the termination of our trip (e.g., Dublin and Belfast). Based upon the lessons learned, we will travel a little differently in the future.
Saul and Fern DID get to tour southwest Ireland – check out their tour here.
About Saul Schwartz
Saul lives in Alexandria, Virginia and has lived in the Washington, D.C. area since 1984. He loves to travel throughout Europe with his wife and family and particularly enjoys interacting with local residents and learning about life in their city and country.
He has visited Berlin for one week, cruised on the Romantic Danube, wrote a 1-week city guide for London, roamed the ancient architecture of Rome and much more! Check out all Saul's contributions.  
Learn more