Belgium has a diversified nature, from the flat coastline in the north to the mountain range Ardennes in the south. Whatever your liking or your form, you can find hiking and biking routes, that'll suit you and give you ample reason to burn off calories. And afterwards you can indulge in Belgium's blessed beer traditions with a clean conscience!
Not only the nature is different from the north to the south. Flanders in the north has a more of a German attitude towards government and practicalities. Wallonia in the south is influenced by its French neighbour and has a more laissez-faire mindset towards things. Every region has it's charms and headaches.
If you like to organise your own bike or hike trips rather than joining a guided tour, and if you'd prefer to do so for free without wasting precious vacation time on surfing the web for hours, you've come to the right place. We've done it for you! Now let's get going!:
Long-Distance hiking & biking routes
In Flanders, the long distance routes are called "Lange Fietsroutes" or just "LF", in Wallonia "RAVeL". Both of them are mostly car-free bike lanes that may follow a river or a closed railway line. They may not be optimal for a short round trip, but if you're opting for good roads with minimum elevation and little traffic, these are the one to choose. And if you think they're easy, well you just haven't ridden far enough.
The following website are good resources for planning your own beer, bike or hike vacation through Belgium:
Grote Routepaden – Flanders long-distance routes with interactive maps, links to free apps and download options
RAVeL – long-distance routes in Wallonia (in french) with links to gpx files for GPS information
Cycle Routes
In Flanders, effective as they are, they have systematised the most beautiful cycling routes into a network to make it easier to plan a trip from A to Z, via C and D. Or if it's raining just straight to Z.
This video tells about the network of cycle routes:
Unfortunately, we haven't found anything similar in Wallonia. The closest thing we found was this brochure (in French) guiding you to 24 bike trips in different parts of Wallonia ranging from 15 to 62 kilometres and classified into different levels of difficulty. You can also request the brochure in a tourist office or ask them to send it in an e-mail.
If you're visiting Belgium on two (man-powered) wheels, these resources may come in handy:
Routeyou.com – on this website you can explore a map of cycle routes, mountainbike tracks and hiking paths. You can search the map or check out their recommendations
Fietsroute.org – a cycle-node-planning website for Flanders optimised for bikes. Not as many options as Routeyou, but on the other hand a more simple user interface
Apps like BikeNode for Android or Fietsknoop for Apple are two examples of free apps for cycle-node planning
Mountain biking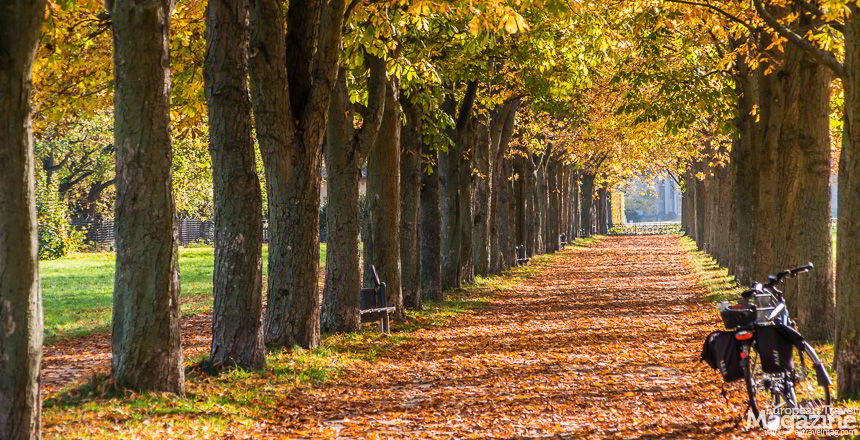 To do some serious mountain biking, you need to head south. By all means, we don't mean for you to leave your bike back home if you're heading north, you can still find some decent rides using Routeyou or Fietsroute, but if you want elevation, you need to head to Wallonia. The further south, the steeper the climb ..and downhill drive!
We had some trouble finding some good resources to plan some MTB (called VTT – Vélo Tout Terrain – in french) tours, but here are some recommendations:
Trails.Bike – is the best website we found. It has tracks all over Belgium and you can zoom in on a region or search according to your criterias. It has elevation charts of the trails, description and you can download gpx, kml files etc.
TourismeGPS – is a collaboration between the 5 Walloon provinces and can also be used for finding hiking trails. You can download gpx tracks etc. in here and check out an elevation chart of the track
La Wallonie a Velo – This is an English, online brochure, telling on a general level about the regional and long-distance routes AND in detail about 45 different tracks in Wallonia. Some are for MTB (called VTT in french) and some for regular bikes. You can also request the brochure in a tourist office or ask them to send it in an e-mail.
Hiking
As with biking, you have a whole range of different hiking options to choose from; nice, easy paths in the north or steeper climbs in the south. You can check out some of the resources mentioned in the biking sections, such as Routeyou.com or TourismeGPS – and the RAVeL is not only for biking, but for some easy walking as well.
Other useful resources
EuroVelo – Website about the European cycle route network, with information about cycling in all the European countries
Viewranger – We use this app on our Smartphones to follow a hiking trail or mountainbike track. When the signposting is missing or the road is terrible, it's just a lifesaver to find out how to continue and where to go.
Have you got any other good websites or tips up your sleeve, you want us to know about? Leave a reply and we'll include it in our post!
If you're visiting Belgium and are looking for a guide to the amazing abbey beer, want to know about Beer in Bruxelles or want to visit some spectacular castles, check out those articles!
Learn more