The history of Malta is a turbulent one, characterised by its strategic position in the Mediterranean, halfway between Europe and Africa.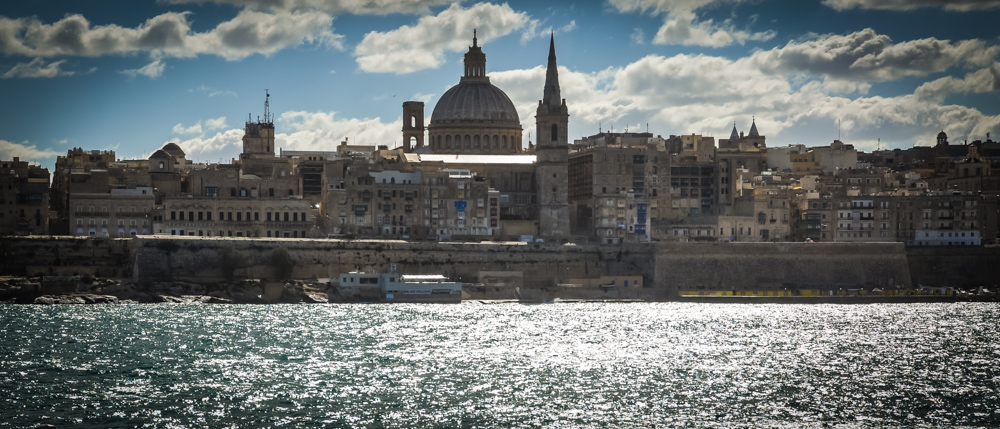 Under influence from the Phoenicians, the Romans, the Normans, the Knights Hospitallers, Napoleon (just for a short while, no pun intended) and the British, this tiny island has prospered and is today a holiday hotbed for sun loving (age 15-50) and history loving (age 35-80) holidaymakers.
Now, even though your travel team is both sun loving, history loving and fun loving people, we booked a 10-day trip to this southern island in February and brutally realised, that this island just isn't far enough to the south to satisfy our sun loving part. Our fun loving part is not very happy 'bout that either! Nothing is more lethal to a good time than freezing your arse of!
So, the best we can do in cold times like these is walk to keep warm and cater to the history loving part of us.
These next days we'll be roaming the island, taking in the sights (Did you know that Mdina was filming location for Game of Thrones?), savouring the local cuisine (boy, have they many ways to serve rabbit), sampling the local wine (cheers!) and celebrating St. Paul's Shipwreck Day and Carnival with the Maltese (confetti chaos).
Come rain, come shine: Malta is still divine!
Learn more