A secret cellar at a castle in Germany revealed a number of rare champagnes and cognac.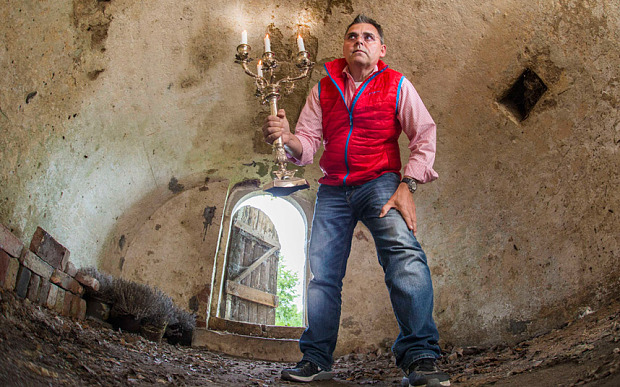 The secret cellar was discovered while renovating the Castle Moritzburg, around 150 km from Berlin. It was restaurant-owner Silvio Stelzer who found the basement in the castle's park. He took over the castle in Saxony in 2007, but didn't find the cellar until recently.
The basement consisted of six spaces and was located in the castle's park partially below ground. In 1944 the basement was filled with wines and spirits which came from Hitler's cellars in Berlin, because the capital suffered under violent bombardments. In addition to champagne and cognac, the basement also contained food and cigarettes. Furthermore, there was a book from the former owner Prince Ernst Heinrich of Saxony, who left the castle in 1971. In the book, it is confirmed that the Prince in 1944 gave Hitler permission to use the castle's cellars.
How many wines and which are not made public, but the basement is now left to historians for further analysis. That there was something left in the basement so many years after, is extraordinary in itself. Especially since the castle was occupied and looted by the Red Army in 1945.
During the second world war, Hitler seized several wine cellars in both the Champagne and Cognac and stripped them for their fine wines and spirits. Although he was a teetotaller, he liked to give his officers good wines and other luxury goods and to impress the prominent guests with precious drops.
Visit Moritzburg, and maybe you can see the cellars for yourself: www.schloss-moritzburg.de

If you're visiting Germany for the Christmas holidays, you might want to check out our articles on Christmas Markets in Berlin or Lübeck – the christmas capital of the North.
Learn more