The Gliencke Park in Potsdam, southeast of Berlin is not one, many tourists have heard of. But the park is actually a UNESCO World Heritage site, and makes up the Palaces and Parks of Potsdam and Berlin together with Sanssouci, the New Garden, Pfaueninsel and Babelsberg Park.
2016 is an important year for the Gliencke Park, as it celebrates its own bicentennial birthday as well as the 150th anniversary of death of its architect, Peter Joseph Lenné.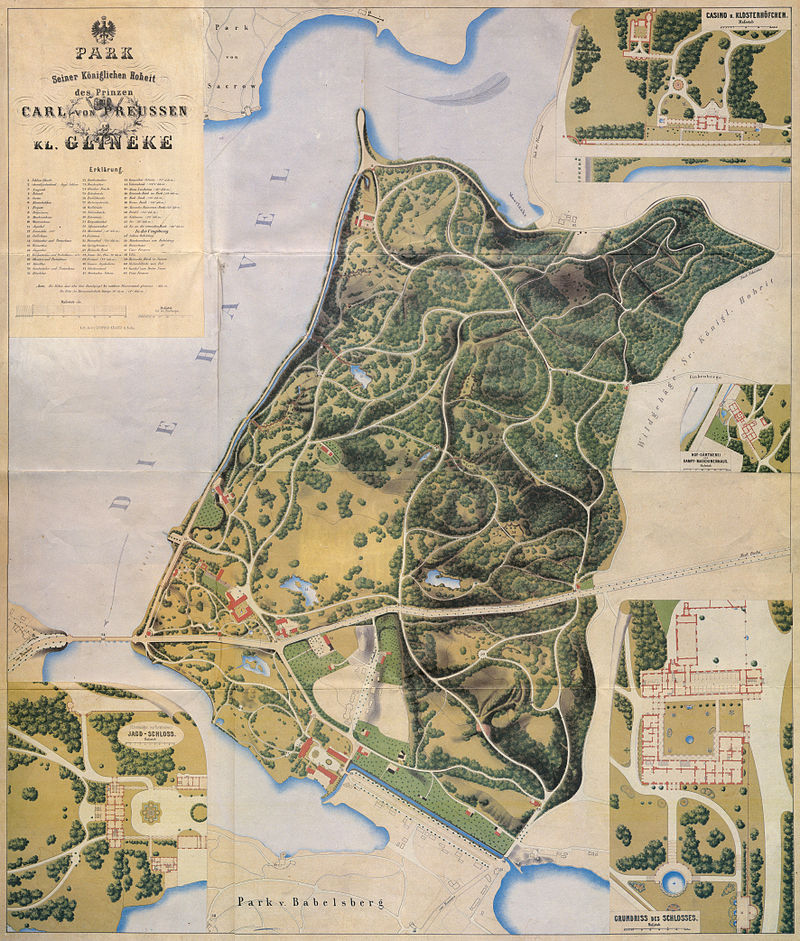 The classic, English garden has been a World Heritage Site since 1990 and is bordered on two sides by the river Havel. The lush, green space is dotted with benches and marble arch statues and exemplifies the 19th century Prussian garden culture, with colourful flowerbeds arranged in the characteristic circular patterns that was high garden fashion back in the days. The 116 ha. park is famous for its lion fountain and you can visit the Schloss Glienicke and the Gardener Museum from March and onwards.
Throughout the year, there'll be lots of activities and events. Find more about them on this VisitBerlin website. Developed for the anniversary is also the "Lenné-app" which gives a multimedia tour of the Castle Park Glienicke and can be downloaded in App Store and Google Play.
If you're in time for the Christmas holidays, check out the Christmas markets of Berlin or Lübeck, the Christmas capitol of the North.
Learn more